LEARNING ACHIEVING ASPIRING CARING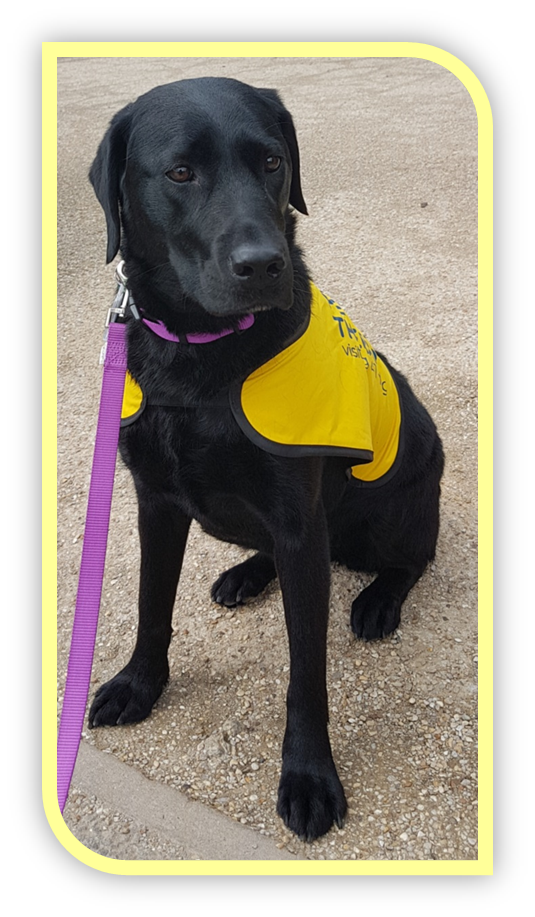 Hi I'm Skye and I visit Kingsway Primary School. I am 3 years old and have a lovely shiny black coat. I'm known to most people as a black labrador. I live in a nice house with some very special people, my owner Sam, my 2 hooman (human) brothers James and Seb and my best friend Jaspa who is a golden Labrador (which is a yellow colour).
I love playing with a tennis ball, chasing it, watching it bounce and then jumping for it. I play tug of war with my best friend Jaspa, he is a bit bigger than me but I can still beat him. Woof! Woof! Bark! I normally have a long walk/run a day. My favourite place to go is the Forest, exploring through the woods, sniffing out all those smells and playing in the muddy water with Jaspa. It's a lot of fun. Sam is not so happy when we get muddy and has to dry us off before we are allowed back in the car. Grrrrr!
I like my food as it keeps me fit and healthy, that's why I have a shiny coat. I have 2 meals a day, one in the morning and one in the evening and a few snacks throughout the day, not to many though. I eat mainly dry biscuits that taste of duck and rice. Sometimes if I have been really good Sam would give me some chicken, vegetables and gravy, I like this a lot. Woof! Woof!
Woof, Woof, Bark, Bark! I don't like cats very much. I chase them away and bark at them. I won't get to close as they have very sharp claws which can hurt.

In the evening my favourite place to curl up is on the sofa cuddled up to Sam. I often dream of running in fields, chasing my tennis ball and eating lots of lovely food.