LEARNING ACHIEVING ASPIRING CARING
Welcome to
Peregrine and Eagle Classes
Welcome to Year 6

Our new theme and end of year production is.....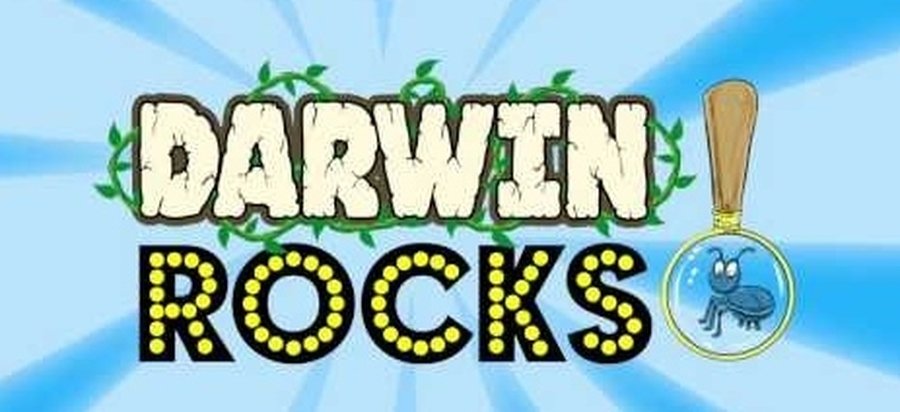 Week ending 13 July 2018
All the children's efforts in the lead up to the end-of-year production certainly paid off as they completed three fabulous performances of Darwin Rocks! On Tuesday, the dress rehearsal was performed to a packed whole-school audience whilst Wednesday and Thursday saw evening shows in front of family and friends. In all cases, the audiences were treated to amazing acting, superb singing and dynamic dancing. As one pupil put it, "Darwin really does rock!" Well done Year 6; you were incredible!
Week ending 6 July 2018
Year 6 production
After weeks of rehearsing their lines and practising both songs and dance moves, the children are ready to perform 'Darwin Rocks!' next week. If you are coming to watch the performance on the evenings of 11th and 12th July, you are in for a real treat!
Visits to secondary schools
Transition days took place this week for all the children who are moving to secondary schools in September. This is what some of our children had to say about their experience:
"It was great. I was frightened to begin with but I really liked it. I actually made two new friends."
"Secondary school felt very friendly. I met new friends; I liked my teacher. It was a fun-packed day!"
"It was an eye-opener. I thought it would be really big and scary but it really wasn't that bad."
"It was really fun because I met new friends. Everyone was kind to me and lessons were really fun."
Science
The children continued their learning about evolution by identifying how animals have adapted to suit their environment. Click on the images below to take a look at their research.
Week ending 29 June 2018
The end of this sporting week saw a keenly competitive rounders match between Eagle and Peregrine classes. On this occasion, Peregrine were victorious winning by 5 rounders to 3 and a half.
Week ending 22 June 2018
The Science learning objective this week was to explore fossils and consider what can be learned from them. By analysing photographs of a range of fossils, the children discussed both how they were formed and how they support the theory of evolution. Subsequently, the children created their own fossils using plant leaves and plasticine and also completed a task using a number of biscuits to discuss how different types have evolved.
Week ending 15 June 2018
The English focus this week has been centred on persuasive writing. Using the research the children carried out on the harmful effects of smoking, their task was to write a letter to the Government of a fictitious island, making sure they used a range of persuasive features. Click on the images below to take a closer look.
In Science, the children learned more about Charles Darwin's theory of evolution. Through experimentation with everyday objects representing both models of bird beak shapes and different types of bird food, the children discussed the importance of physical adaptations to ensure survival.
Week ending 8 June 2018
The English focus this week has been centred on note taking based on the contents of cigarettes and the effects of smoking on the human body. Subsequently, the children used their research to create a non-chronological report.
At the end of the week, the children enjoyed a day dedicated to science activities covering aspects of chemistry, physics and biology. The tasks involved learning about the density of different liquids; the process of building a fully working circuit and the range of wildlife living in the school's nature garden.
Week ending 25 May 2018
In English this week, the children have created a description of a setting, demonstrating they have satisfied prescribed success criteria, including high level punctuation, the use of imagery and powerful word choices. Click on the images below to take a closer look at their compositions.
Week ending 18 May 2018
A huge well done to all the children for completing their SATs to the best of their ability. Their efforts and determination were truly admirable.
At the end of the week, the children were introduced to the end of year production and have begun to practise the songs. For homework this week, the children have been asked to familiarise themselves with the roles and script extract they have been given, so that they may audition should they wish.
The children have started to research Charles Darwin's life and discoveries and will be creating leaflets, posters or booklets to present their findings.